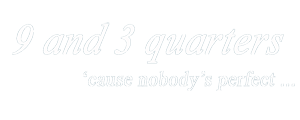 Writing
It's what I do nowadays...
As a matter of fact it's ALL I do these days....
Paint and Film
Travels and travails on camera and canvas...
zen-inspired photographs and contemporary paintings in oils or acrylics.
Tips and Tutorials
Printable patterns, expert tutorials and easy tip sheets on a variety of subjects, from physiology and photography to natural flea control.
Everything Else
A little of this, some of that, just like Grammie's cooking.
---
---