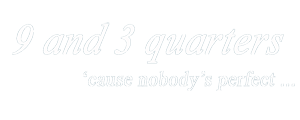 Woodbridge Greenhouses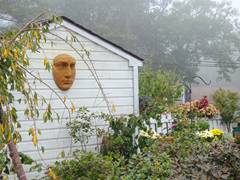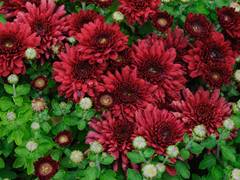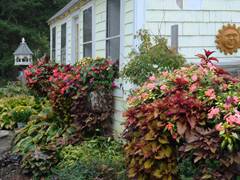 You can always tell when any business is owned by an artist: a quick glance as you drive by and your car slows of it's own volition, so you can look a little longer...
On a misty September Sunday, I finally stopped to explore one of those roadside visions, Woodbridge Greenhouses in Scituate, Rhode Island.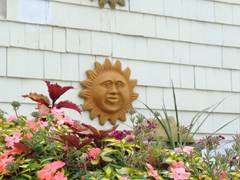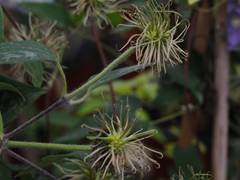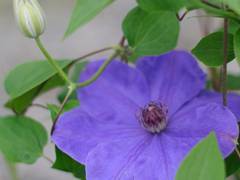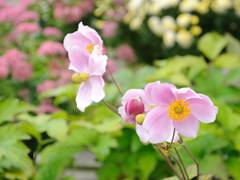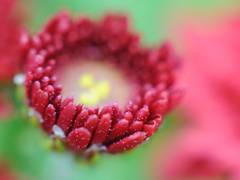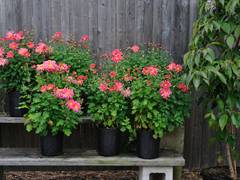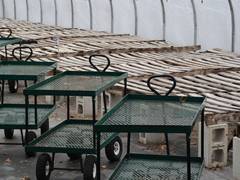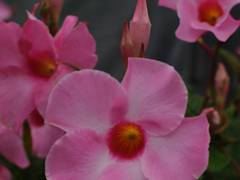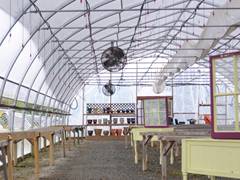 A very patient and knowledgable lady named Johanna kindly let me stay to photograph the plants and flowers, and answered my multitude of questions.
I was amazed by the colorful profusion of blooms and foliage still going strong this late in the year, in our not-so-forgiving New England climate.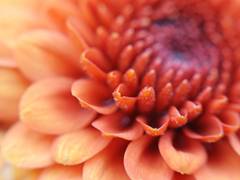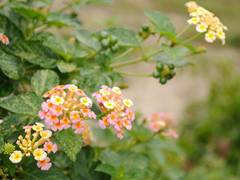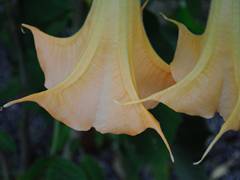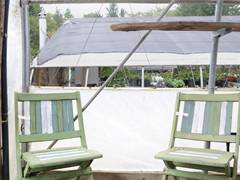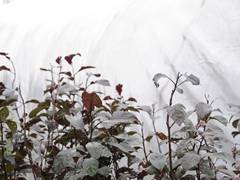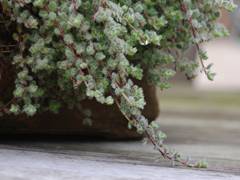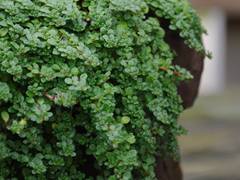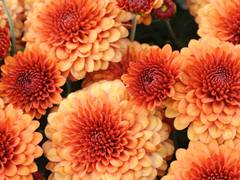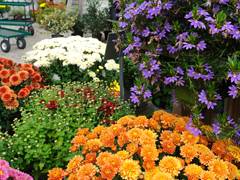 Joanna tells me that several talented gardeners work at Woodbridge, and that Debbie, the owner, gives them their freedom in designing baskets, container gardens, etcetera. Wandering about, I could see the creative wisdom in this- as a client, you get to choose your favorite from differing artistic points-of-view.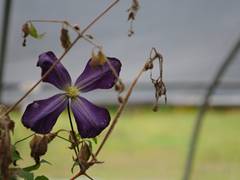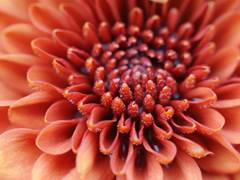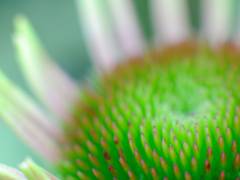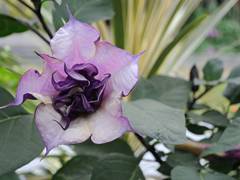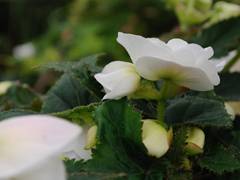 I always love the autumn-colored chrysanthemums, but never really noticed how pretty the tiny sculpted leaves of the creeping groundcovers are ...and the pointed petals of the tropical Mandevilla and the bell-like Brugmansia are GORGEOUS!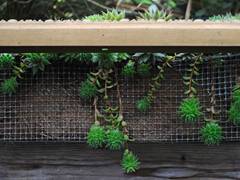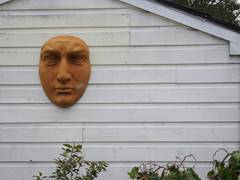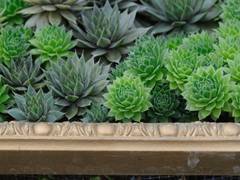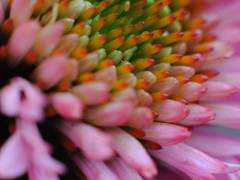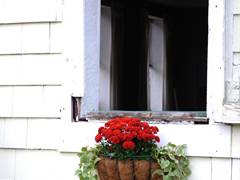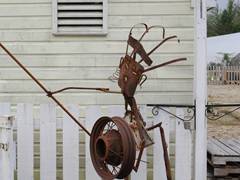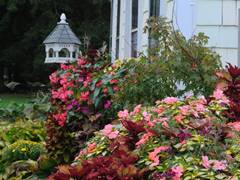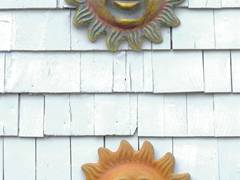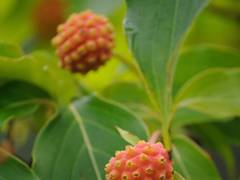 I haven't been yet, but
here's the Woodbridge WEBSITE link, if you'd like to check it out...
Thanks to them again, for a lovely Sunday morning!
Where to find this Photo Op:
Click Here to View Larger Map
web page © 2010-2015 by Betsy B