Make Money in Microstock
If you're an artist or photographer by birth or by trade, signing up with an online microstock agency can be an easy and interesting way to make some "extra" money.
What is microstock?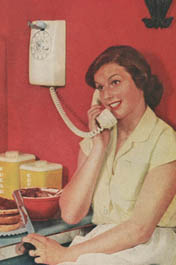 When businesses need high-quality illustrations for annual reports, company newsletters, or websites, they go to microstock agencies. When you see a local newspaper ad with pictures of smiling businessmen shaking hands, it probably came from a microstock agency. Clipart often comes from a microstock agency. Those adorable little puffy white guys in hard hats on the cable company's website are microstock, too. Microstock agencies sell companies the temporary right to use your photos, video, web design, and all sorts of artwork. (You keep the copyright.)
If you spend time making art or taking pictures, why not make money from it? If you already sell your work, this is a fast, easy way to make more from it. If you haven't sold anything yet, this is a way to supplement what you earn at your "real" job, to buy more pastels, better camera equipment, or maybe to test the waters of a career change.
Below is a list of some of the more popular online agencies. There are many, many more, but these are some of the more beginner-friendly agencies with which I'm personally familiar. I'll be posting a complete list of their requirements soon, but this list should get you started. Also, if you use the links below, I earn credits on my account. It doesn't take away from anything you earn, and it helps keep my sons in socks.
Will I make a LOT of money?
It depends. A very popular image may sell a few times a month for a couple of years, so it depends on how many photos and drawings you have in your portfolio and how many agencies you sell through. More is better. Also, at many agencies, your commission increases along with your sales, so over time you'll make more.
There are many people that make their living selling art and/or photos this way- you could end up being one of them. And, even if you don't, anything you make is "extra", so it's all good!
Will I see my picture in a magazine?
HIGHLY unlikely. The big companies get their photos shot in-house by advertising agencies doing million-dollar ad campaigns. I've been selling a little bit here and there for a couple of years, and I've only ever seen two of my pictures in use, one on a gardening website and another on a Japanese hotel-booking site. On the other hand, I once did a google image search and found a company in China offering a wall mural of "King Charles at Night", which was funny.
What do I need?
Pictures!
You can sell photos, jpeg illustrations, vector art, flash, website templates, and video through microstock agencies online. Almost all accept JPG files and EPS 8 vectors- after that their requirements vary. (See my upcoming article for more.)
Other than pictures, you generally need a paypal account, and before you get paid you'll have to fill in a tax form online, and usually upload a scan of your driver's license. I can vouch for the agencies in my list, as far as being ID-safe and payment-reliable. If an agency isn't on my list, check it out for yourself before sending them your info.
Microstock Agencies
Again, requirements vary, but these agencies are a good place to start. Some are more stringent and others, so don't take it personally if you get refused at first, and keep submitting! I submit everything everywhere- their likes and dislikes are so different that a photograph rejected at one agency may be accepted at three or four others.
Many of the links and banners below will take you directly to my images at each agency, so you can see how your own portfolio will look on different sites, and what types of images get accepted.


Thanks for visiting, linking, liking or any of that other geeky stuff!